Book your party with us!
Pool rentals
The pool is available for private rental for 2 or 3 hours on Saturdays and Sundays.  We ask that parties are not held during general/family swim. 
Other days and times may be available upon specific request.
The pool facility includes a generous covered area in the event of inclement weather.
All attendees are required to adhere to all public health regulations in place at the time of rental.
Please book at least 10 days in advance to allow for guard scheduling.
Contact us for any additional information.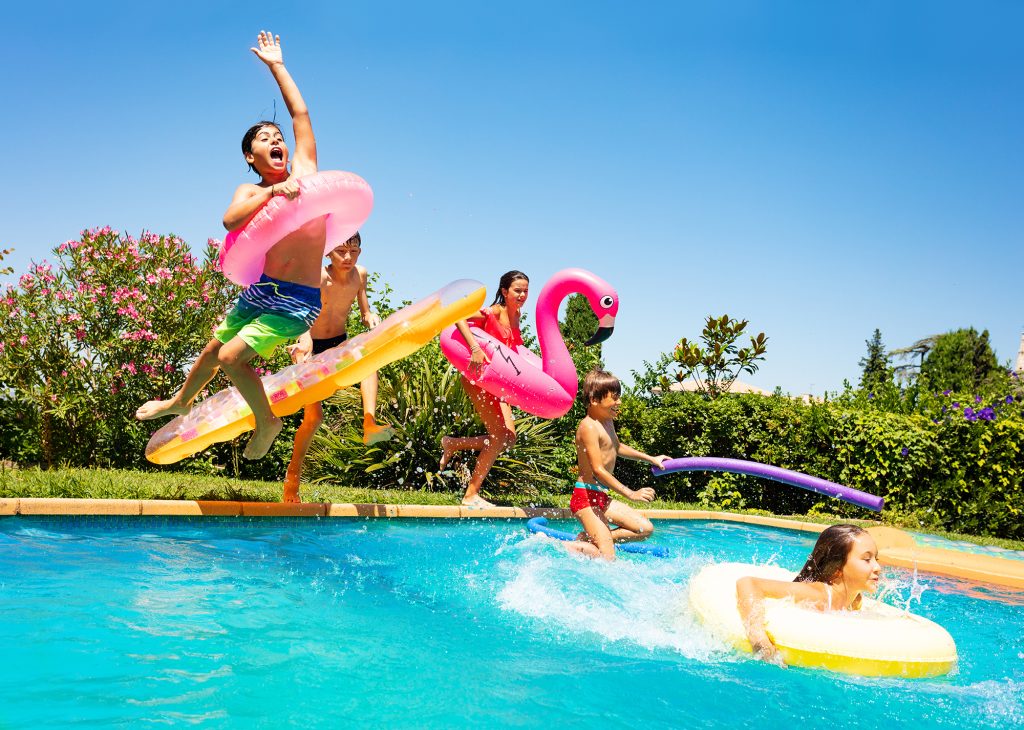 Pool Rental Payment
Payment in full due upon booking.
Options to pay online include:
Rental Waiver Forms

In order to save time on the day of your event, you may have your guests fill out and sign their rental waivers.
Refunds
Full refunds are available if the booking is cancelled at least 72 hours in advance. We're sorry, we cannot provide refunds within 72 hours of the event due to guard scheduling.